As many of you know, we were going to do the Walk To Remember event, but we have changed our mind. Not because the charity doesn't and didn't help us, but purely because we want to offer a TRUE HOPE to people that experience the painful loss of their babies. Walk to Remember will not allow us to donate "Safe in the Arms of God," by John MacArthur because God is in the title. So as a result, we plan to make our own boxes, hopefully with the help of our church, and distribute them ourselves to hospitals, doctors and families.
We want to provide a REAL hope to the hurting families and not just things (though they are nice and encouraging)
We hope to do a Ripples Away event (Sept 21 or 28) where we can Honor Jesus and share how our lives have changed. My sister recommended throwing pebbles into a lake and share how our lives have been affected by Madilyne, Jordan, Elisha or any other children that have been rescued to Heaven, so we will have a Ripples Away event at some point for any that would be interested in taking part. At that time, we would LOVE to see donations of this very special book to share the HOPE of JESUS with other hurting families.
If any of you want to do something in Honor of Madilyne, here is the blog post that I wrote. http://fromamommysheart.blogspot.com/2013/07/ripples-away-for-myers-babies.html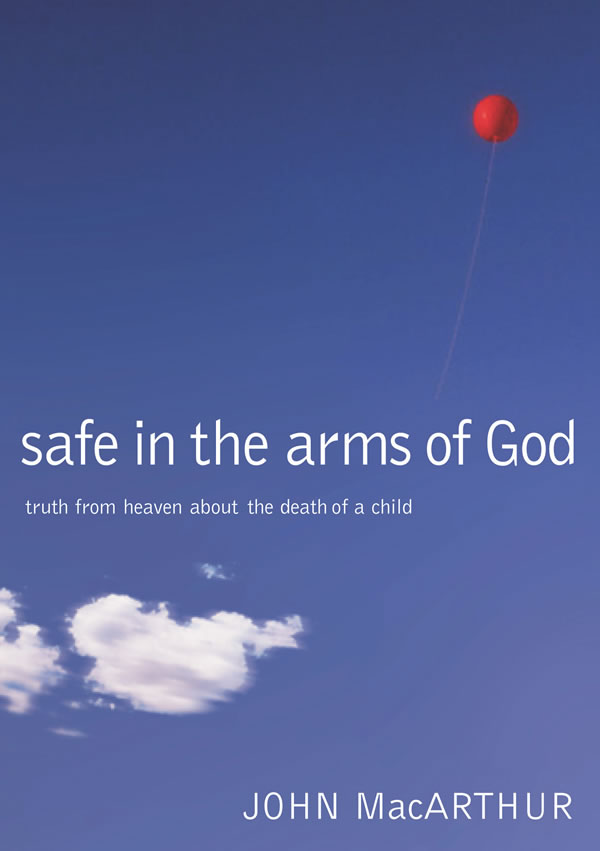 Book from MacArthur's Site - $16
From Amazon - $11.48